New to the O&A? Click on the cover and check out this sample of our October 2021 NACS/PEI preview issue.
(If you have a slower connection, it may take a few moments to load.)
Looking for all the features you'll find in an issue?
and your issues will be delivered to your door!
October 2021 O&A Marketing News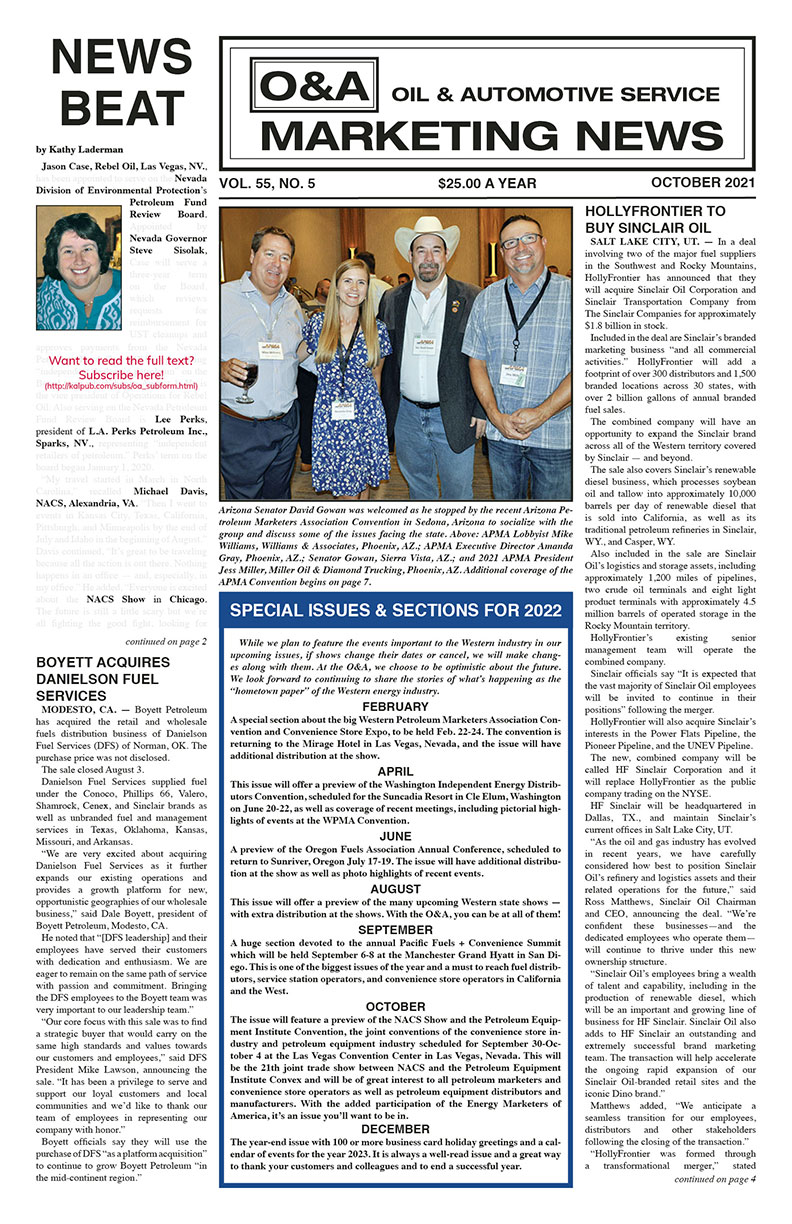 In case you're wondering...the O&A Marketing News is not available on-line.
Our comprehensive coverage of the industry often includes information we want to protect from internet trolls and bad actors.
Last modified Tuesday, September 21, 2021
Serving Fuel, Convenience Store, Quick Lube, and Carwash Businesses in the 13 Western States