FORT COLLINS — It's the end of an era.
For 83 years the Schrader family has owned and operated Schrader Oil based here. Now they have agreed to sell their eighteen convenience store locations in northern Colorado to EG Group.
The company started out in 1937 and is currently operated by third and fourth generations of the family.
The c-stores and fuel sites will be rebranded as Loaf 'N Jug, expanding the Loaf 'N Jug network in Colorado from 88 to 106. All site and field-based employees will transfer to the new ownership.
The Schraders did not explain why they decided to sell but EG appeared to be the "best fit for our family, our employees, and our community," said Steve Schrader, president of Schrader Oil.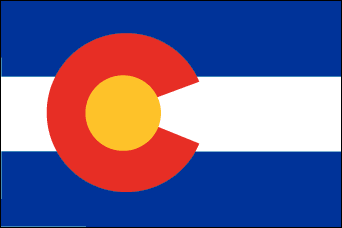 "We are thrilled to be passing the baton to a highly successful and growth-oriented company. We believe they have the capability to take our success and continue to support our community for many years to come."
EG's purchase of Schrader brings its network to more than 1,700 stores operating in 33 states.
EG Group was founded in 2001 by the Issa family in the United Kingdom. It employs more than 55,000 people in Europe, the US, and Australia.
"We have a firm commitment to continue growing our presence in the USA, the world's largest convenience market," said Mohsin Issa, founder and CEO. "We are extremely pleased to have reached an agreement to acquire Schrader Oil as another strong network addition to our existing business."
The deal should close this month.
COLORADO SPRINGS — Kum & Go stores here are helping to spearhead a campaign aimed at urging drivers to use E-15 fuel to aid the environment.
The campaign is a joint sponsorship of the American Lung Association and the Colorado Corn Administrative Committee. Colorado farmers produce a lot of corn used in the fuel.
Colorado Springs was chosen to launch the campaign because it has the highest concentration of E-15 pumps in the state, mainly at Kum & Go stations.
Drivers seeking the fuel are directed to pumps with the Blue Hose slogan.
"As a family-owned business, the health and well-being of our customers is a personal priority for everyone at Kum & Go," said Ken Kleemeier, vice president of fuels. "We are part of the Look for the Blue Hose campaign to make Coloradoans aware of a great fuel product that ultimately helps to bolster the economic vitality of our farming communities."
CENTENNIAL — International Car Wash Group (ICWG), headquartered here, has acquired In & Out Car Wash in Carrollton, Texas, expanding its network in Texas to 25 locations.
The company first ventured into Texas in 2017 with a USA Express in Brenham and quickly grew to ten locations by 2019. Among the acquisitions were Baird Bros, Your Express and The Wash Factory, and Tiger Spa.
"We are grateful to be working with true car professionals as we expand in the north Texas market," said Gabe Mendoza, president of ICWG North America. "In & Out has been a pleasure to work with and we look forward to building on their legacy of service to the Carrollton community."
ICWG proclaims it is the world's largest local car wash company, cleaning more than 40 million cars a year. It operates more than 900 locations in 14 countries. It has 200 US sites.
The company was founded in Germany in 1965 under the IMO brand, the name still used at overseas locations. It entered the U.S. market in 2015 and operates under the names Car Wash USA Express, Goo-Goo Express Wash, Supersonic Car Wash, The Wash Factory, and Mister B's.
PUEBLO — He tried to capitalize on the theft one too many times at the same store.
An alert 7-Eleven clerk got suspicious when Brian Arrona returned to the store and presented a credit card for a purchase not long after he used it for a different transaction. The clerk called police.
The victim had already suffered major losses after his wallet was stolen from his SUV. In addition to the illegal charges on his card he lost $400 in cash.
Arrona, 52, has been charged with identity theft. He had outstanding warrants for burglary and resisting arrest.
DENVER — Colorado voters have approved ballot issues that will affect the price of tobacco and vaping products and possibly cause convenience stores to lose business as customers make purchases out of state.
By a 2-1 margin, the passage increases the tax on tobacco to the point that a pack of cigarettes will cost a minimum of $7. In addition, the voters agreed to levy a first-ever tax on vaping products.
Proponents say the purpose to the measures is two-fold: to stop teens from smoking and to raise money to restore some funds in education budget cuts.
DENVER — A black entrepreneur is planning to help revive interest in the historically black Five Points area by opening a much needed convenience store there.
"I want to start with what it's not. It's not a black convenience store," said LaSheita Sayer. "It will be a convenience store that celebrates black history."
The area has rapidly gentrified, causing spikes in the cost of living there and forcing many long-time residents to move out. Sayer has worried that the area will lose the recognition of the blacks who made it a cultural hub.
Her Melody Market would use the space in which she currently houses her successful public relations firm, the Zozo Group. She has been fund-raising for a year and hopes to open early next year. The store will offer snacks, drinks, and fresh lunch options.
Part of her fundraising was a Go Fund Me campaign to test the backing of the community. So far that has raised about $2,500 from twenty people, convincing her the project is wanted.
She is working with local suppliers to stock the craft beer, salads and other products young people like.
But two items will not be sold that other convenience stores stock that she believes 'drag poor people down': cigarettes and lottery tickets.
Black history will be reflected in photos on the walls and piped-in music.
Sayer has lived in Denver for fifteen years. She said she has watched the Five Points area gradually losing its character. She hoped black business owners would remain a staple, but as more left she wanted to encourage a greater presence.
It's not, she said, that she wants anyone else excluded. She just wants the history to be remembered as new businesses with white owners come in.
She said she hopes that the spirit she will instill in her new store will be "contagious enough that they can see that their business will do well if they're able to observe some of that. Open whatever it is that you want to open, but it would be great if you could help keep this cultural story alive."
She said she is working to strike a balance between "unapologetically telling the stories of black residents and artists without pounding it over people's heads.
"It provides support to the young people's self-esteem about who they are and where they come from. Being able to see pictures of other people of color, that can help remind you that you're standing on the shoulders of a lot of great people."
A woman who lives in the area applauds her effort but said there is a real need for fresh groceries so she doesn't have to go to a big supermarket. "A convenience store, that's helpful, but snacks and stuff, I'd rather have fresh groceries."
LOUISVILLE — The Speedy Sparkle car wash made sure kids had fun on Halloween without endangering their health.
The bays were transformed into "Tunnels of Terror" from October 24 through Halloween night. Drivers could stay in their cars to roll into a foamy, steamy, heart-pounding exterior wash. As they moved through the wash the walls appeared to close in and goblins, gremlins, and ghosts appeared. And because Halloween means candy, that was provided too.
"We all know the challenge of this season and we wanted to let families have fun and make lasting memories," said Iona Kearney, manager, who fondly remembers her Halloween fun.
COLORADO SPRINGS — Mister Car Wash has opened its third Colorado Springs location, the first to be built from the ground up. Others were acquired from existing businesses.
DENVER — The shutdown of businesses due to COVID-19 presented an unprecedented challenge for Russell's Convenience stores.
Of 19 stores in Denver, San Francisco, and Hawaii, 18 are located in office buildings in previously booming metro areas. But, as workers were sent home to telecommute, Russell's suffered an 85 percent drop in sales.
Delivery was a problem as most customers live outside the city limits, said Raymond Huff, president of Denver-based HJB Convenience Corporation, parent company of Russell's.
DENVER — Love's Truck Stops are helping commercial drivers navigate COVID-19 issues with multiple contactless options.
Its Mobile Pay allows customers to answer prompts, arm the pump, and receive a digital receipt using only a mobile phone from the cab. Mobile Shower Check-in allows a check-in and pay for a shower and receipt of a digital notification when the shower is ready.
Originally published in the December 2020 issue of the O&A Marketing News.
Copyright 2020 by KAL Publications Inc.
Serving the 13 Western States, the World's Largest Gasoline, Oil, Fuel, TBA and Automotive Service Market